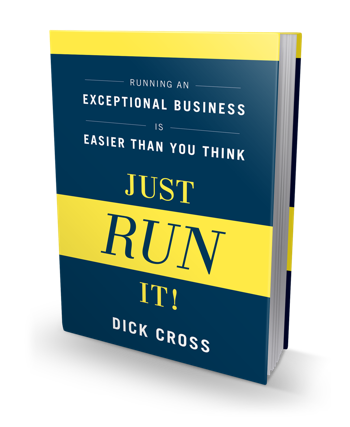 Just Run It! Running Your Business Is Easier Than You Think
The growth engine of the American economy is no longer asset intensive, semi-skilled manufacturing, but rather resides in a proliferation of lower and mid-tier enterprises. In America alone,  a half million new businesses crop up each year. Unfortunately, fewer than 50% survive through five years.  Only ten percent through ten.  And the majority of the remainder fail to reach anything close to their full potentials.  Not due to a lack of ingenuity, initiative, or even capital.
Why, then?
Because most lower and mid-tier business owners lack not just the fundamentals, the nuts and bolts of operating a business effectively day in and day out, but the bigger picture of how to achieve business success.
After taking dozens of mainstream companies from underperforming to high performance, Dick observed a pattern, out of which he devised a formula for success. Using his Just Run It! framework, he is now teaching the future economic base of America how to lead and manage their businesses on "the back of an envelope" and to achieve the next level of success.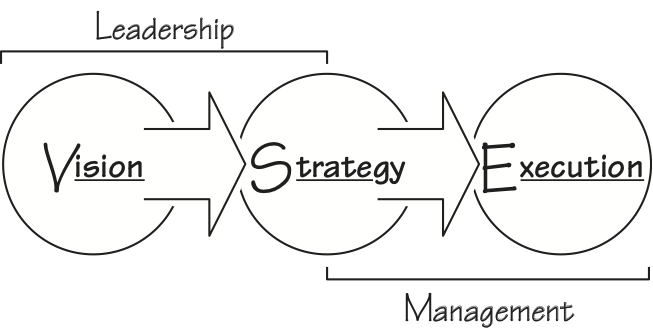 The book also showcases a unique Vision-Strategy-Execution exercise to help owners and executive managers crystallize their primary business advantage, and then focus efforts to maximize performance around it. Financial reporting, management and leadership, teamwork, communications—all skills needed to run a "one business" business—are covered in detail.
In the opening pages of Just Run It!, Dick makes the case that for "those who can't adjust their thinking to new realities, the decline in America's global standing as an industrial power is a death knell. For those who can, it's the reveille of opportunity."
The Just Run It! frameworks have never disappointed.  They reside at the core of over 100 exceptional business achievements. And they are delivered through every medium, the book, consulting, summits, training and speaking in a confident, easy-going style that makes positive differences in the lives of everyone it touches. And in the businesses they run.