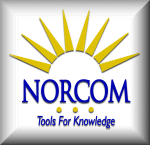 Role:
CEO
Company:
Investor-owned, mid-tier manufacturer of school supplies and office products, faltering from leadership failure and share losses with traditional customers.
Method:
Through Vision: Established solid commitment to leadership
position as a vendor of notebooks and paper goods to school children across America.
Through Strategy: Exited office supplies to concentrate on school products, rebuilt sales and marketing organization, invested in new manufacturing plant for high quality products at competitive pricing.
Through Execution: Consolidated 5 separate production locations into one new facility. Upgraded equipment, purchasing, product lines and training. Penetrated mass merchants with best-in-industry distribution, packaging and in-store displays.
Results:
Doubled profitability, generated attractive return on incremental investment and established platform, including new management team, for continuing financial performance.
---
About Dick
|
Carstar
|
Portola Packaging
|
Spaulding & Slye Colliers
|
MW Manufacturers
|
Valley Manufacturing (Dynamo)
|
PBG
|
DATEQ
| NORCOM