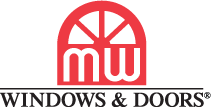 Role:
Private Equity Operating Partner and President
Company:
Southeast, regional manufacturer of wool and vinyl clad windows and doors for residential construction, underperforming expectations since acquisition by private equity.
Method:
In Vision: Established company-wide commitment to making a difference in homeowners and builders lives through the quality and performance of window and door products.
In Strategy: Committed to doubling gross margin dollars produced per labor hour while maintaining employment.
In Execution: Converted 800,000 square foot manufacturing facility to total lean processing. Installed total system ERP. Added full vinyl window and door manufacturing capacity. Established industry-leading benchmark for on-time and complete deliveries to job sites. Closed acquired second major brand and manufacturing facility in northern Mid- Atlantic and rebuilt sales and service organizations to penetrate big box retailers.
Results:
Created most talked about story in window and door industry and sold business to another private equity investor for a gain of over $80 million.
---
About Dick | Carstar | Portola Packaging | Spaulding & Slye Colliers | MW Manufacturers | Valley Manufacturing (Dynamo) | PBG | DATEQ | Norcom