Founding Partner The Cross Partnership Ltd.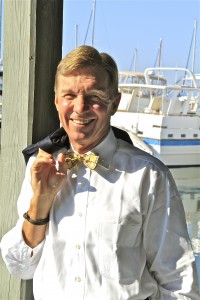 Dick is the founder and Managing Principal of The Cross Partnership III, a twenty-year-old, Boston-based, "hands-on" consulting and turn-around firm focused on improving the operating and financial performance of businesses owned by financial sponsors. Over the past decade, his firm has intervened effectively as consultants, advisors and interim presidents in more than 100 businesses ranging from start-ups to mature industrials. Dick has served as an interim President/CEO, leading successful business transitions in eight companies over the past twelve years.
Partner, Alston Capital Partners
Dick is a founding partner of Alston Capital Partners at 551 Fifth Avenue in New York, New York.  Alston is a private equity fund investing in mid-tier businesses that are currently under performing their potentials.  As the lead operating partner, he oversees the application of the Just Run It! principles in selecting, managing and in creating and realizing value in portfolio companies.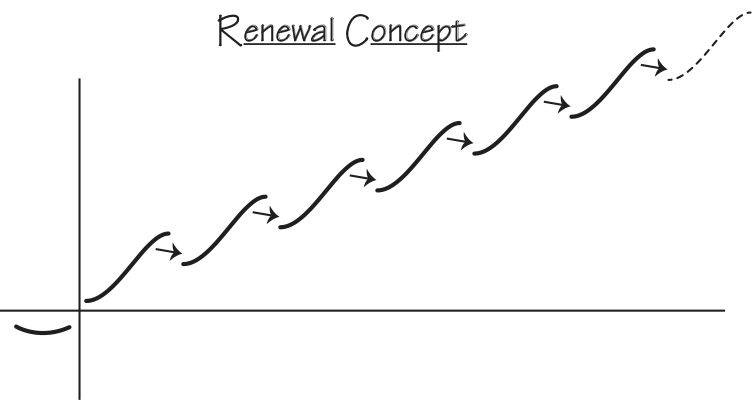 Chairman and Chief Executive Officer, CARSTAR, Inc.
Dick started at CARSTAR as a consultant in the early fall of 2004, becoming Chairman of the CARSTAR Board of Directors by the end of the year. Through 2005, he took an active position as Chairman, affecting an organizational restructuring, outlining a Corporate Strategic Plan and directing the overall affairs of the Company. In January 2006, he assumed the role of CEO.  In 2008, after three years of record earnings and growth to 400 franchisees, he recapitalized the Company at a valuation of 10 times earnings and agreed to continue in his post through a transition period.
President, Fenway Holdings
From 1996-2000, Dick also served as an operating affiliate of Fenway Partners, a New York-based, $1.4 billion private equity fund and, later, as President of Fenway Holdings, the operating entity for a collection of Fenway acquisitions. In this capacity, he was credited significantly for a valuation gain of over $80 million realized through strategic and operational turn-arounds.
Interim President Assignments
Dick has served as an interim President or Executive Chairman to drive strategic and financial transformations in the following other businesses:
| | |
| --- | --- |
| Chyten Educational Services | 2011-Present |
| Toth + | 2000-Present |
| Spaulding & Slye Colliers, LLC | 1999-2002 |
| MW Manufacturers, Inc. | 1996-2000 |
| Valley Manufacturing, Inc. | 1997-1998 |
| Bear Archery, Inc. | 1996-1997 |
| Phillips Brooks Gladwin, Inc. | 1996-1997 |
| Dateq, Inc. | 1995-1996 |
| Norcom, Inc. | 1993-1994 |
Prior
Prior to starting his own firm, Dick served as a Principal at the Berwick Group, a Boston-based strategy and operations consulting firm. Before that, he served as a Senior Associate at the Cambridge Research Institute, the strategy consulting arm for a group of senior Harvard Business School Professors.
Dick earned graduate degrees at Columbia University and Harvard University, where he was awarded the Charles Eliot Traveling Fellowship. His undergraduate degree is from the School of Architecture of the University of Virginia. He also served for four years as an officer in the United States Navy during the Vietnam War. His military service culminated in a post as a top secret, special intelligence officer on the staff of Admiral Elmo Zumwalt, then the Chief of Naval Operations.
For nearly a decade, Dick created and taught a Mid-Tier President's Course in a Summer Executive Program at Harvard. He is active on corporate and not-for-profit boards and past Chairman of the Boston Harbor Island Alliance and of the Massachusetts Environmental Stewardship Council.
Dick resides with his wife, Jenny, in Concord, Massachusetts.  There, he has been active in town government and has held many appointed posts since 1976.  He has two daughters and spends summers with his family at Gloucester, Virginia.  He enjoys bird hunting, fishing, boating, fitness and friends.
See the Cross Method at work in these company case studies.